The 2nd Annual Wild & Woolly Festival: Music & Mountain Traditions on the Gauley
July 22 - 24, 2016
Due to the damage our farm received during the 6/23/16 flooding here in West Virginia, the Wild & Woolly Festival has been cancelled. We are very disappointed to do this, and if by some miracle we get everything repaired, we will try to reschedule. Keep checking back for any updates. You can see some of the damage on our Facebook page
here
. Thank you for understanding.
Join us for a weekend of great music, primitive camping with food provided, workshops in mountain traditions, Farm Strong contests and games with great prizes, and much more!



Camping

Primitive camping (tents preferred, but small campers* permitted) on a peaceful, private and beautiful mountain farm, just ¼ mile from Mason Branch and the Perfect Wave on the wild and scenic Gauley River. Well-maintained portapotties with potable water available.
*Campers must be 20' or less.
No electric or water hookups. No dump stations.



Music

Some of the BEST LOCAL music you've ever heard both Friday and Saturday nights! The Allegheny Ramblers from Glenville, The Band Wagon from West Hamlin, 2Johns from MacArthur,
T. Paige Dalporto from Charlton Heights, and Emmalea Deal from Summersville will be jamming and filling the mountain air with bluegrass, folk, rock/pop, indie, and traditional Appalachian music. See bios below.

Mountain Traditions

Learn mountain traditions and skills in one of our workshops. Become skilled in how to forage for and identify wild mushrooms. Go bird watching and identify what birds live in our area. Bring your pocket knife and bandanna for our Wilderness First-Aid workshop. Learn the art of wet and needle felting wool. Go creek wading and discover the aquatic life that live in our streams. Learn organic gardening skills. Go biking, hiking and exploring, and more! You can even learn to hula hoop!
​NEW WORKSHOPS THIS YEAR: Wool spinning, medicinal herbs, outdoor sketching and painting.
---
Gauley Adventure

Explore everything the Gauley River National Recreation Area has to offer! Bring your Stand-Up Paddleboard (SUP) for the Perfect Wave. Swim, kayak and fish at Mason Branch. Have a picnic at Sweets Falls. Climb the breathtaking Janie's Hole waterfall. Bring your mountain bike and test your skills.

Fun & Games

Every camper gets free entry into the Farm Strong contest and games with great prizes to be given out! Farm Strong Contest includes the Hay Hoist, Tire Flip, Feed Bag Race, Egg Toss, Horseshoe and Corn Hole Tournaments! What's to lose? You could win a great prize! Sponsored by:

Catered Camping

How many festivals provide food in the ticket price?! Fresh made favorites served each day. Each camper receives dinner Friday, breakfast and dinner Saturday, and brunch on Sunday. Lunch Friday and Saturday on your own or purchase concessions from our Vendor. Drinks extra or bring your own.


---
Register and pay before July 1st: $65.00 pp
After July 1st and at the Gate: $75.00 pp

Children 6 & under are free.
​Kids 7 - 12: Half-price or $37.50 ($32.50 if pre-paid).

Day Passes:
Friday: $15.00 pp valid 11:00 am 'til bands finish.
Saturday: $20.00 pp valid 9:00 a.m. 'til bands finish.
Includes only workshops and bands. Camping, food and entry to contests and games not included. Meal tickets and/or concessions can be purchased.

Pets welcome but must be on a leash AT ALL TIMES!


---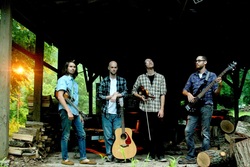 The Allegheny Ramblers
The Allegheny Ramblers came to existence by the chance meeting of members Leon "Burt" Hart, Travis Holliday, Ryan Spangenberg, and Robbie Mann at the crossroads of Glenville, W.Va. Through a shared appreciation for traditional Folk, Old-Time, Bluegrass music and beyond, the four have wandered the rolling hills of and around West Virginia since 2013, learning and sharing songs and stories of the mountains they call home. The release of The Allegheny Ramblers Vol. 3 is February 5, 2016; find their music online or catch 'em as they pass through.


---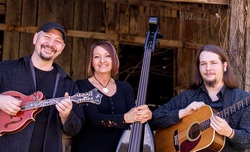 The Band Wagon
The Band Wagon, from Hamlin WV, formed in 2010 by founding members Josh Ray and now wife Pamela Ray, was later joined by Dennis Elliott and Jubal Taylor. The Band Wagon is an eclectic Bluegrass Americana styled band ranging from traditional music to contemporary in a wide variety of genres. The Band Wagon has played such venues as The Bridge Road Bistro,The Greenbrier, Live on the Levee, The Wheeling Jamboree, The Clay Center and many more. "The members of Lincoln County's The Band Wagon are so in tune they can sing three part harmony that's as tight as an Army private's bunk sheets" - Monica Orosz, The Charleston Daily Mail. "This Hamlin WV band morphs all your favorite songs into bluegrass jams" - WCHS news channel event calendar, "Energetic, dynamic" - Bill Lynch, The Charleston Gazette.
---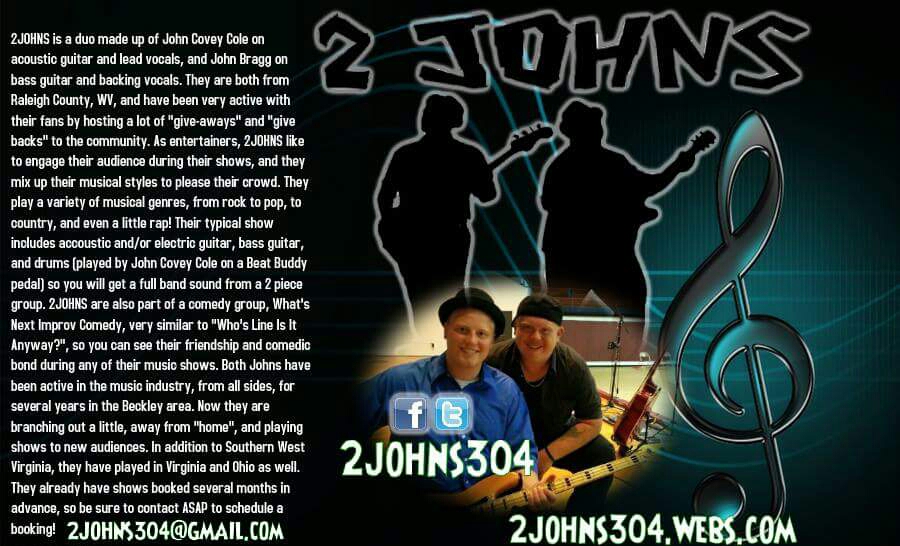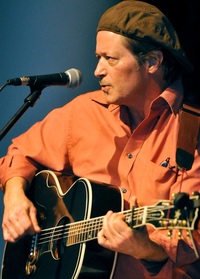 T. Paige Dalporto
T. Paige Dalporto is a singer, songwriter and photographer from the Charlton Heights area. Writing songs about West Virginia for over 17 years, he was inspired early on by Goldman Prize Winner Judy Bonds to turn his writing towards the environmental issues and industrial tragedies that plague West Virginia, such as the Hawks Nest Tunnel disaster, the Buffalo Creek disaster, and mountaintop removal. T. Paige has performed at the Third Eye Caberet, Tamarack and numerous demonstrations and music festivals as well as providing music for documentary soundtracks. Also a talented photographer, he has worked for The Register Herald and Montgomery Herald newspapers.


---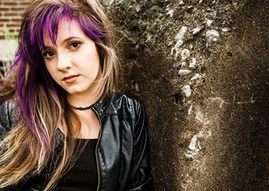 Emmalea Deal
Emmalea is a 15 year old singer/songwriter. She recorded an album in Nashville at the age of 13 titled "It Takes A Lot of Heart". The songs are all originals handpicked by her. She recorded her first album titled "Beautiful" at the age of 12 which was a compilation of cover songs that she picked out to show the variety of music that she sings. Emmalea has performed at Tootsies World Famous Orchid Lounge, Blue Bird Cafe, and Layla's in addition to several other attractions in Nashville TN. She performed at the Wheeling Jamboree in February 2015 and was invited to perform this summer with the Wheeling Jamboree Road Show in Pennsylvania. During the summer months, she performs almost every weekend at West Virginia fairs and festivals. Emmalea was born in WV and lives near Summersville. She has been singing since the time she could talk and was entering talent shows by the age of 7 years old. She has a love of all music and is playing piano, guitar and learning any other instrument that interests her. Emmalea is an aspiring artist as well, she sketches and has discovered a love of painting. Emmalea completed a demo of five of her original songs in September 2015 where she also played guitar and piano. She is working with several different song writers in Nashville and has completed some songs with them. Emmalea is sponsored by the Lakeside BP.

---